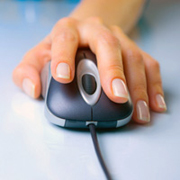 Indiana School Launches First Online Master's Degree Education Program
Tuesday, Jul, 4, 2017 11:14AM
An Indiana-based university has plans to launch its first entirely web-based degree program, giving students more options for online master's degree education, according to The Exponent. Now, the master's of science education in learning design and technology program is available to students online and on campus.
The new graduate program will teach participants how to create instructional materials for facilities such as engineering plants and elementary schools.
Tim Newby, an official from the university, said that this Indiana institution in particular has seen a decrease in the number of individuals who want to take campus-based graduate classes. He hopes that by adding college programs online to the curriculum, he can convince some of these people to enroll in master's degree courses of study.
Newby also cited a study by the 2010 Sloan Survey of Online Learning to emphasize the immense popularity of college programs online. According to the study, in the fall 2009 semester, about 5.6 millions students were enrolled in at least one web-based program. Between 2009 and 2010, this number increased by 21 percent.