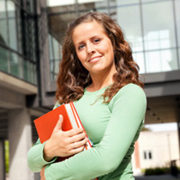 Michigan university receives educational grant for online master's program
Tuesday, Jul, 18, 2017 10:16PM
Thanks to funds awarded in a federal grant, a Michigan-based university has announced that its master's degree program online for physical education, which trains students to work with physically and mentally disabled children, has been receiving increased interest lately.
The school introduced the master's program in January, but has not offered it in a web-based form until now. The opportunity for students to achieve this degree online was afforded by a $1.18 million grant given by the U.S. Department of Education, which ultimately led to a 27 percent increase in enrollment. More than 10 other individuals will join the program this fall.
The subject focuses on children who have conditions that impair their ability to do certain activities during physical education classes. Such conditions include cognitive impairment, autistic disorder or various learning disabilities.
Another reason for the growth of this program is that up to 12 percent of school children are in need of this type of special attention, according to Dr. Jiabei Zhang, a professor at the university in Michigan, who accepted the educational grant.