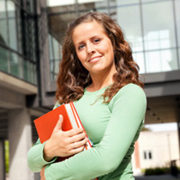 Georgia university introduces two new degrees online
Thursday, Jul, 20, 2017 02:24PM
New bachelors and masters degree programs online have been made available for the fall of this year at a local college, thanks to approval by the University System of Georgia's Board of Regents.
The two new tracks include a Bachelor of Science in Organizational Leadership and a Master of Arts in Literature and Language, which department heads hope will attract students from all over the country. Both degrees are offered in the traditional classroom setting as well.
The bachelors degree program online will train students in theories, issues, practices and more in relation to organizational leadership, for future careers in the fields of public service, law enforcement, legal office administration and office management and technology and more.
For the master of arts degree, individuals will study contemporary English literature, rhetoric, linguistics, creative writing and composition. The program is designed specifically with those who are constrained by time and distance in mind, such as public school teachers.
A 2010 study by research firm Sloan reports that approximately 5.6 million students today take at least one web-based college course. This translates to about 30 percent of all students currently enrolled in college.