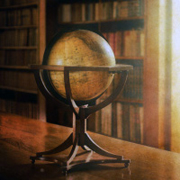 Florida college introduces groundbreaking new master's program
Wednesday, Jul, 19, 2017 05:02PM
A college in Florida has announced a new master's degree program that will be made available online this month in the field of Pharmacy in Medication Therapy Management.
The Gainesville-based university will begin classes this month for the Master of Science track, which is one of the first college programs online of its kind. Students who enroll can earn their degree in less than two years.
Due to its innovative subject, Karen Whalen, the program's director, is optimistic that it will be the catalyst for change in healthcare, hopefully allowing pharmacists to offer direct care to customers.
The career-focused online masters degree education program will train individuals on medication management and how to deal with patients through medicinal therapies. They will learn about advanced pharmacotherapy, communication techniques, business practices and more in a format that offers a convenient option for distance learners.
The Florida university hopes to improve the relationship between pharmacists and their patients with the new Pharmacy in Medication Therapy Management degree.