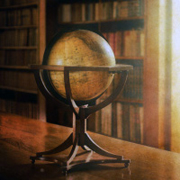 Anonymous Busy with Cyber Activity
Wednesday, Jan, 1, 2020 02:24PM
Hacker group Anonymous is currently carrying out a number of agendas related to Occupy Wall Street and internet censorship. The group recently released thousands of private emails from a retired California cybercrime investigator, which it says is payback for a crackdown on the Occupy Wall Street movement.
The emails could be used by hackers as a way to find out how to avoid being found and arrested by the government. Many of the tips in the emails are learned by students earning a cyber crime degree.
"We are confident these gifts will bring smiles to the faces of our black hat brothers and sisters (especially those who have been targeted by these scurvy dogs) while also making a mockery of 'security professionals' who whore their 'skills' to law enforcement to protect tyrannical corporativism and the status quo we aim to destroy," Anonymous said in a press release.
In June, Anonymous and LulzSec hacked personal email accounts belonging to some Arizona State Police officers. The leak included names, addresses, phone numbers, passwords, Social Security numbers, dating account information, chat logs, and dozens of pictures of women, the collaborative AntiSec said.