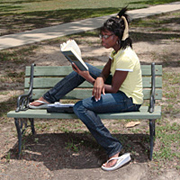 FCC Chair: ISPs Needed in Fight Against Cyber Crime
Tuesday, Mar, 17, 2020 04:25PM
National security and economic welfare depend on ultra-tight cyber safety, Federal Communications Chairman Julius Genachowski recently said, offering key steps that must be followed to keep our cyberspace safe.
First, he said, a variety of internet stakeholders need to address three types of cyber threats: botnets, domain name fraud and IP hijacking. To protect against those, the FCC's advisory council - the Communications Security, Reliability and Interoperability Council - teamed up with academics and experts from a number of arenas.
Genachowski also urged network owners to adopt standards to ensure internet traffic goes through the most efficient route to prevent hijackers. Students earning a cyber crime degree or online cyber crime degree will be key in the fight to keep the internet safe, as the chairman estimated 8.4 million credit card numbers are stolen online each year.
"To be effective, everyone who is a part of the internet ecosystem must play a meaningful role in ensuring that private and government networks, and personal computers and devices are secured," said Comcast/NBCUniversal President Kyle McSlarrow in a blog posting, according to MSNBC.