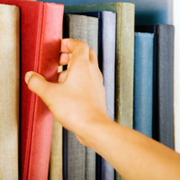 California Steps Up Cyber Crime Fight
Friday, Feb, 7, 2020 05:28PM
The demand for those who earned a cyber crime degree or online cyber crime degree is growing at a rapid clip matched by the exploding prevalence of smartphones and mobile tablets.
In December, California Attorney General Kamala D. Harris announced the formation of an e-crimes unit that will battle online scams, fraud and child exploitation. The unit will begin operation in August, with 20 experienced Department of Justice attorneys and investigators.
"Every year, California loses millions of dollars because the intellectual capital of our state is being hijacked by criminal elements," said state Assemblywoman Nora Campos, a San Jose Democrat. "The addition of the eCrime Unit to California's fight against technology crimes sends a clear message that we are determined to root out this type of illegal activity."
In 2010, the state experienced losses of more than $46 million, leading the nation in identity theft complaints and having the third highest per capita. More than 1 million California residents fall victim to cyber crime every year, according to the Federal Trade Commission.