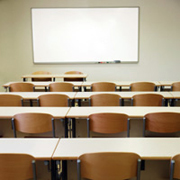 Campus-based and online colleges answer the demand for cyber security experts
Friday, Oct, 5, 2018 02:08PM
The business sector is growing increasingly more reliant on computers and the internet to store important - and sometimes confidential - information. Consequently, the demand for individuals who have learned how to protect this data through campus-based or online degree programs is projected to grow in the coming years.

In fact, the Bureau of Labor Statistics reports that job opportunities for computer and information systems managers are slated to increase by 17 percent over the next eight years. Although a bachelors degree may be sufficient for some positions in this field, many employers are beginning to prefer applicants who hold masters degrees.

Consequently, many campus-based and online schools have launched graduate programs that can help students enter this increasingly competitive field.

For instance, a Texas-based school recently opened the application process for two new courses of study for budding cyber security professionals. The university will now offer a fast-track program for undergraduate students who wish to hone their technical skills in one semester to prepare for graduate-level study.

Additionally, the college will now offer a fully online masters degree program that can enable working professionals to complete their studies without quitting their jobs.