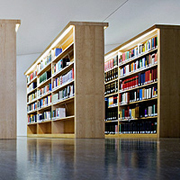 Online college adds information system security degree
Monday, Jul, 1, 2019 04:12PM
An Ohio-based college recently announced that it will launch an online information system security degree beginning in the fall of 2011.
According to the Department of Labor, the demand for professionals who have computer-based security skills will grow faster than any other information technology occupation in the coming years. As a result, many college programs online have added courses that lead to cybercrime degrees.
The Ohio institution revealed that its information technology degree program will cover a variety of in-depth topics, including theoretical framework, policies and practices. In addition, scholars enrolled in the bachelor's-level program will take classes that specifically focus on risk management and compliance, security architecture and controls, network security and business continuity.
School officials said that bachelor's degree will help prepare individuals for a wide range of career opportunities, including roles as a security tester, compliance specialist and data security administrator.
Most industries plan to add cybersecurity professionals in the coming years, especially government agencies, the Bureau of Labor Statistics reports. Professionals who want to work for the federal government may consider pursuing a homeland security degree.