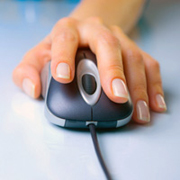 Computer software courses may open door to more profitable careers
Monday, Jan, 14, 2019 05:08PM
An online college recently announced that it will offer two new degree programs for aspiring computer systems specialists.

The courses will specialize in hardware and software repair, preparing students for the A+ Certification Exam, which is the industry standard for evaluating competency in entry-level computer service.

Besides learning how to troubleshoot printers, modems and monitors, scholars can gain a full understanding of network configurations and software management.

The Bureau of Labor Statistics (BLS) projected that the demand for software engineers, who design and develop the programs that are widely distributed, will grow rapidly - 21 percent - over a decade. The bureau reported that engineers must be experts in the theory of computing systems and the structure of software. Professionals in this field make an average of $85,000.

According to the BLS, software engineering jobs usually require a bachelor's degree and, in some cases, a master's. Taking online college courses to receive certification in basic computer systems may serve as a launching pad for young professionals.