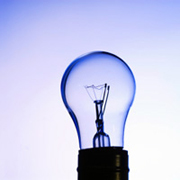 Campus-based and online colleges expand educational options for paralegals
Monday, Dec, 17, 2018 02:14PM
Government analysts expect that, over the next decade, the demand for paralegals and legal assistants will soar. Consequently, many colleges are increasing their legal secretary degree programs in an effort to ensure that professionals in this field are able to compete in the high-demand job market.

For instance, one provider of certificate programs in legal studies recently announced that it will partner with schools in Texas, California and New York to make its courses of study available to more students.

Certificate programs may be desirable for working adults who wish to move to a new field, but are unable to commit to a two- or four-year degree program. In addition, these courses of study may help legal secretaries or paralegals gain the leverage they will need to ask for a raise or a promotion.

The Bureau of Labor Statistics reports that nearly 75,000 new jobs will be created for these professionals over the next eight years. Competition for these positions is expected to be keen, so applicants who have completed certification programs could see improved career prospects.