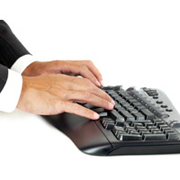 Study: Paralegals with certificates have higher earnings
Thursday, Nov, 29, 2018 10:41PM
Individuals who are interested in working in the legal field but do not have the resources to complete several years of law school may want to consider training to become paralegals, as the demand for these professionals is expected to grow greatly.

According to the Bureau of Labor Statistics (BLS), nearly 75,000 paralegal positions will become available over the next eight years. As a result, individuals who choose to gain the education they will need to land these jobs could see favorable career prospects in the coming years.

While there are many ways to undergo this training, enrolling in an associates degree program in paralegal studies is the most popular road to this field. However, budding professionals who wish to increase their earning potential may want to consider earning a certification, as new research suggests that paralegals with this qualification could be privy to higher salaries.

A recent study from the National Association of Legal Assistants found that graduates of paralegal certificate programs typically earn more than graduates of degree programs in the field.

Paralegals who were working in May 2008 earned an average of $46,120 per year, according to the BLS.