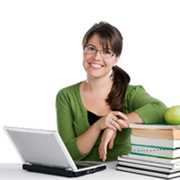 Legal secretary degrees could lead to lucrative careers
Thursday, Jun, 28, 2018 07:20PM
Working adults who are looking for a career change may want to consider enrolling in online college degree programs that could help them enter the legal field.

As the demand for legal services continues to grow, many firms are beginning to give legal secretaries and paralegals additional responsibilities, according to the Bureau of Labor Statistics (BLS). Consequently, employment opportunities for these professionals are expected to increase by 28 percent over the next eight years.

However, because these workers will be trusted to carry out many of the duties that were once reserved for lawyers, applicants who have received college degrees in the field are likely to be given preference by employers.

Fortunately, many campus-based and online schools offer legal secretary degree programs that can help students compete for jobs in this fast-growing sector. The BLS says that associates programs are the preferred method for launching a career as a paralegal or legal assistant.

Similar degree programs may prove beneficial to students, as they could help them gain a better understanding of their civil liberties and the laws that protect them in their personal and professional lives, the Lariat reports.