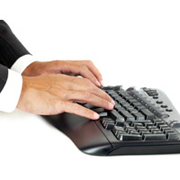 Cyber crime degree programs prepare students for information security jobs
Thursday, Dec, 20, 2018 08:12PM
Many companies are beginning to rely heavily on computer systems to store some of their most valuable information. As a result, several organizations are no longer using antivirus software or other programs to protect their data. Instead, they are hiring professionals who have been trained at campus-based or online colleges to ensure the safety of electronic documents.

In fact, this trend has led the Bureau of Labor Statistics to predict that more than 50,000 computer and information systems management positions will be created over the next eight years. Consequently, several college programs online and on campus are beginning to focus on information security.

For instance, an Ohio-based community college recently announced the launch of an associate's degree program in systems security and information assurance, the Port Clinton News Herald reports.

Students who choose to pursue similar courses of study will examine topics such as computer concepts and applications, networking technologies, cyber crime and information security, network security, criminal justice and internet security administration.

Graduates of this type of program may be able to land jobs as information security specialists, junior security analysts, network specialists or system security specialists.