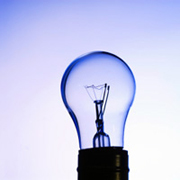 Cyber Crime Set to Jump in 2012
Friday, Jan, 17, 2020 03:46PM
It is estimated that about 11 million Americans fell victim to cyber crime in 2011, so consumers should be on high alert with their online information in 2012. Those who earn a cyber crime degree will be of increasing importance in coming years, helping individuals, companies and organizations protect their online presence to prevent financial theft and loss of data.
Crimes against companies are increasing rapidly, with 45 percent of respondents in a PwC survey reporting that their organization suffered fraud in the past 12 months, up from 35 percent in 2009. Ten percent of respondents in the 2011 Global Economic Crime Survey said fraud cost their organization more than $4 million. Cyber crime is now the second most common form of fraud after asset misappropriation.
"The costs associated with economic crime pose a serious threat to an organization's bottom line," said Chris Barbee, leader of PwC's global forensic services practice. "Companies must consider the potential damage to reputation and brand, along with the very real possibility that corrupt activity perpetrated by their employees or by affiliates, third parties, intermediaries and joint venture partners could trigger stiff penalties. Not surprisingly, this topic is getting significant airtime in corporate boardrooms around the globe."
A YMCA in western Iowa recently reported it lost $54,000 at the hands of computer hackers who used a virus to gain access to the organization's checking account.