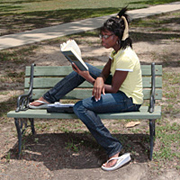 Cyber Criminals Adapt to Increasing Security
Wednesday, Mar, 7, 2018 11:25AM
Those who have earned a cyber crime degree or online cyber crime degree apparently are doing their job, as there has been a reduction in application security vulnerabilities, exploited code and spam.
However, their job's not done, as a recent report from IBM shows that cyber criminals are stepping up their game to find their way through new holes. The X-Force 2011 Trend and Risk Report shows attackers are adapting strategies by targeting niche IT loopholes and newer technologies, such as mobile devices and social networks.
"In 2011, we've seen surprisingly good progress in the fight against attacks through the IT industry's efforts to improve the quality of software," said Tom Cross, manager of Threat Intelligence and Strategy for IBM X-Force. "In response, attackers continue to evolve their techniques to find new avenues into an organization. As long as attackers profit from cyber crime, organizations should remain diligent in prioritizing and addressing their vulnerabilities."
While traditional cyber hacks are still a prevalent threat, a recent report from Verizon showed that the biggest cyber crime trend of 2011 was hacktivism, which is the use of hacking to advance social or political objectives.