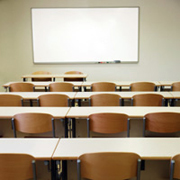 Cybercrime Increasing
Tuesday, Dec, 3, 2019 03:10PM
Federal agencies are increasing enforcement of cybercrime as it becomes easier to commit, thanks in part to rise in use of mobile devices and apps. Earning a cyber crime degree may increase students' post-college options as a result of the growth.
October was designated Cyber Security Awareness Month in 2003, and officials step up education during the month. The U.S. Secret Service has 31 task forces dedicated to curbing electronic crimes, and the FBI has squads in each of its 56 field offices. More than 1,000 specially-trained agents, analysts and forensic examiners do uncover work and examine digital evidence.
"Criminals can use the Internet to commit fraud and theft on a grand scale and to prey upon our children," FBI Director Robert Mueller said. "Spies and terrorists can exploit our networks to steal our secrets, attack our critical infrastructure, and threaten our national security. And because the web offers near-total anonymity, it is difficult to discern the identity, the motives and the location of an intruder."
The federal government's initiatives have increased the number of national security computer intrusion cases by 60 percent, the FBI said. In 2010, they arrested 202 cyber criminals, including five of the world's top cyber criminals, it added.