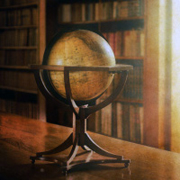 Database technology degree programs becoming more widespread
Saturday, Oct, 20, 2018 10:33PM
As more companies call upon technology to make their operations more efficient, the need for professionals who can manage these systems is expected to grow.

The Bureau of Labor Statistics reports that the demand for computer and information systems managers is slated to increase by 17 percent over the next eight years. As a result, many campus-based and online colleges are creating new degree programs that can prepare students for careers in this fast-growing field.

For example, one online school recently announced the launch of two new bachelors degree programs in information systems and information systems security, both of which are designed to enable working adults to pursue higher education in these fields without quitting their current jobs.

Individuals who pursue a bachelors degree in information systems will learn to organize, coordinate and direct research at their companies. In addition, they will gain the skills necessary to manage all of their employer's computer-related activities.

Degree seekers who study information systems security will learn how to harness technology to protect their businesses. These students may take classes on subjects such as operating systems, computer architectures, networking protocols and security basics.