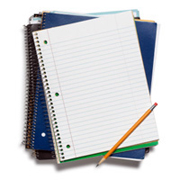 Europe Goes After Cyber Crime
Wednesday, Mar, 21, 2018 04:28PM
The European Union and European Commission are cracking down on cyber criminals who net millions of euros a day from the continent's residents. The former recently proposed mandatory jail time in all 27 member states and the latter proposed a new cyber crime center that would be staffed with workers who earned a cyber crime degree or online cyber crime degree.
"We are dealing here with serious criminal attacks, some of which are even conducted by criminal organizations," said Monika Hohlmeier, a German member of the European Parliament. "The financial damage caused for companies, private users and the public side amounts to several billions each year."
The proposed jail sentence would be a minimum of two years for crimes such as computer hacking and up to five years for aggravated offenses, such as operating a network of computers infected with malicious software, or botnets.
The cyber crime center proposed by the European Commission would combine cyber crime expertise and training efforts in member states. The center would stay on top of potential threats and of new ways to commit online crimes. Workers there also would identify cyber crime networks and major offenders.
The center would be based in The Hague along with Eurpol, the central police force. Cecilia Malmstrom, European commissioner for Home Affairs, said the continent's "best brains" would be working at the center, which is planned to start operations in January 2013.
Malmstrom cited a study that found cyber crime cost $388 billion a year worldwide, and that number likely will continue to grow as technology becomes more prevalent, according to news sources. She said about a third of the EU's 500 million citizens bank online and roughly $8 trillion is spent each year in ecommerce.