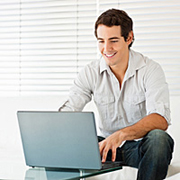 FBI Issues Software Update Warning
Saturday, Apr, 7, 2018 04:37PM
Those who earned a cyber crime degree or online cyber crime degree may notice an uptick in complaints related to malware infecting computers that received software updates at hotels. The FBI said wireless networks at hotels can be risky.
Hotels often require guests to open a web browser and log in before connecting to the wireless network, but some cyber criminals have found a way to inject themselves into that process. The Internet Crime Complaint Center, which is a partnership between the FBI and the National White Collar Crime Center, said the malware displays a popup window when guests connect to hotel wireless networks.
"The FBI recommends that all government, private industry and academic personnel who travel abroad take extra caution before updating software products on their hotel internet connection," the IC3 said in the warning.
While the FBI recommends software updates to be downloaded before or after traveling, it gave users tips to ensure safe connections if an update is required. Users should go directly to the software vendor's website to download the files instead of clicking on popup windows.
While potentially risky on unsecure networks, software updates are key to keeping a computer protected against malware and other viruses. Microsoft said antivirus and spyware programs, browsers, operating systems, and word processing and other programs should all be updated when possible. It also suggested uninstalling any software that isn't used.
"This report is a testament to the work we do every day at IC3, which is ensuring our system is used to alert authorities of suspected criminal and civil violations," said National White Collar Crime Center Director Don Brackman. "Each year we work to provide information that can link individuals and groups to these crimes for better outcomes and prosecution of cases."