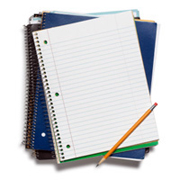 Global Security Company Wins Cyber Crime Contract
Tuesday, Apr, 3, 2018 05:06PM
The U.S. Department of Defense Cyber Crime Center recently awarded a contract to Lockheed Martin, which will help the government fight cyber criminals. The global security company already is one of the DOD's most-experienced contractor for eliminating military threats.
Lockheed Martin will provide technical, functional and managerial support to the DC3 to investigate criminal, counterintelligence and counterterrorism matters, as well as cyber security support to Defense Industrial Base partners. Some of the companies employees who will work on the matter are those who earned a cyber crime degree or online cyber crime degree.
"DC3 faces compelling requirements for superior digital forensics and multi-media lab services, related research, development, test and evaluation, and cyber analytics," said Steve Shirley, executive director of the center in Linthicum, Maryland. "Responsive and capable industry mission partners are a significant feature of DC3's operations. We're looking forward to a smooth transition as Lockheed Martin becomes a key mission partner, and we're confident the company's capabilities will help us succeed in our future challenges."
Lockheed Martin's work will be conducted through a task order awarded by the General Service Administration's Federal Systems Integration and Management Center under the GSA's Alliant Contract. The contract has a maximum value of $454 million.
The contractor beat out General Dynamics, which previously ran the center. The task is a large one, as the threat of cyber crime grows in magnitude and number. The severity of crimes also has been growing, and the government has said large-scale attacks could have the capability to disable the country's communications, energy and financial infrastructure.
"Because of its size and importance, the (DOD) is targeted by cyber criminals ranging from terrorists to spies to identity thieves," Lockheed said.