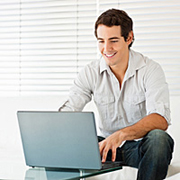 International Businesses Spend Millions on Cyber Crime Solutions
Sunday, Nov, 3, 2019 01:38PM
Although cyber crime seems to be a growing international issue, the total expenses put towards combating this epidemic has not been researched until recently. According to Norton, a leading company in cyber security and protection, the individuals and companies spent roughly $114 billion last year to tackle cyber crime dilemmas.
This mass expenditure shows that there is a big business booming around this industry, which tends to be expensive, yet necessary for many companies that utilize the internet for work on a daily basis.
Most of the businesses and individuals surveyed for the study reported that malware and viruses were the most prevalent forms of cyber crime that they had experienced. In 2011, the Symantec Internet Security Threat Report stated that there were an extra 46 million instances of these types of computer intrusions since 2009.
Students who would like to be a part of this progressive field of work may wish to obtain a degree in cyber crime or criminal justice. There are several nationwide institutions that offer these degrees through accredited college programs online. This may make the learning process easier by scheduling flexible classes around a current career or other responsibilities.