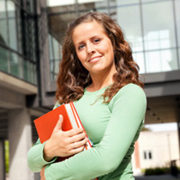 More Internet Crimes Occurring, Qualified Online Officers Needed
Monday, Oct, 14, 2019 04:28PM
A recent study found that companies are increasing budgets to combat hackers that are attempting to steal information from online databases, PC Magazine reports. Businesses such as banks and technological companies need to keep their clients' information secure and hire those who can discourage hackers from taking bank account numbers or identities.
The median amount that companies are paying to fight cyber crime is $5.6 million. This has increased more than 55 percent since last year's statistics. Companies may need to hire more professionals to help keep their businesses secure.
Those interested in obtaining a degree in criminal justice, with a concentration in cyber crime, may do so through college programs online at several accredited universities throughout the U.S.
An institution based in New York offers several web-based degree programs in this field of study, including a bachelor's in cyber security and a master's in cyber security intelligence and forensics, the institution's website reports. Both of these degree programs may help students excel in a career that involves monitoring cyber crime. These online programs allow non-traditional students to complete degrees while balancing other obligations.