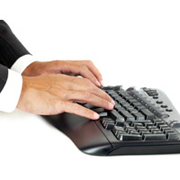 U.S. News University Directory Adds Cyber Security Program
Thursday, Apr, 5, 2018 04:10PM
The U.S. government and the country's businesses are increasingly looking for ways to bolster their cyber security, and universities are taking note, offering popular programs that include a cyber crime degree and online cyber crime degree.
U.S. News & World Report also is officially recognizing the area of study, adding it to the official U.S. News University Directory, which includes the annual Best Colleges and Best Graduate Schools rankings. Students interested in working to protect the country's financial, communications and energy infrastructures now can more easily find universities that offer such programs.
"With Congress debating the Cyber Intelligence Sharing and Protection Act and corporations looking to maintain secure information systems, the issue of cyber security continues to be in the news every day," said Matthew Speer, director of sales and marketing for U.S. News University Connection. "Cyber criminals are looking to steal personal information, credit card numbers, even military secrets. Cyber security professionals are at the forefront of preventing such crimes, and we're thrilled to help them get the education they need to do their job."
Faculty at many cyber crime programs say ideal students have an interest in technology and a talent for putting it to use. The field also is a versatile one in terms of credentials, ranging from one-year certification programs to six-year master's degree programs.
The U.S. Bureau of Labor Statistics classifies cyber security professionals as information security analysts. By 2020, the BLS expects the field to add more than 65,000 jobs - a 22 percent increase and a growth rate faster than the average for all other occupations. The median annual salary for these professionals was $75,660 in 2010, it added.