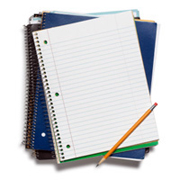 Majority Of Popular Websites Leak Private Information, Study Says
Tuesday, Jul, 11, 2017 11:02AM
In this day and age, many people do not think twice about handing out personal information. Whether it is a simple detail about one's life via social networking, or address and financial information through online shopping, web users often take their cyber security for granted.
However, a recent study done by WPI computer science professor Craig Willis has revealed that 75 percent of websites leak users' private information.
Willis researched more than 100 popular websites that have millions of members and found that this data is leaked to third-party tracking sites. The information received by these sites is not anonymous either, with unique identifiers like email and physical addresses sent to these other networks.
The results were presented in Oakland, California, last week at the Web 2.0 Security and Privacy event.
Web users should always remain aware of the information that they are sending over the internet to avoid potential identity theft.
Because this issue is so prevalent online, there is sure to be a need for individuals with a cyber crime degree in order to prevent a further increase in web-related offenses.