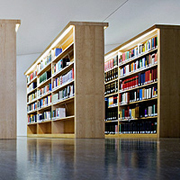 Cyber Crime Bill Necessary for Secure Nation
Saturday, May, 12, 2018 05:27PM
Cyber crime is continuing to grow into a similar threat as terrorism to America, and the concern over civil liberties is proving the need of cyber security legislation. Earning a cyber crime degree or online cyber crime degree is an integral part of protecting the nation's intellectual property.
Every year, United States businesses lose $250 billion in intellectual property theft and an additional $114 billion in cyber crime. On July 9, the head of a U.S. spy agency ensured Americans of their privacy if a law was enacted that would allow government agencies to have access to private companies' information. The bill, which was approved in April by the House of Representatives, may change once the White House and Senate Democrats take a look at it.
"We can do protection of civil liberties and privacy, and cyber security, as a nation," U.S. Army General Keith B. Alexander said at the event, "Cyber security and American power" on July 9. "Not only we can, but I believe that is something we must do. And so this cyber legislation that is coming up is going to be absolutely vital to the future of our country."
According to the source, any defensive measures enacted into legislation should require quick actions and a solid infrastructure. Rather than providing the government with access to information, Alexander proposed an Internet Service Provider that notices malware or other malicious software to immediately inform officials.
Cyber attacks are incredibly common and have successfully been played out on major companies like Google, Sony, AT&T, Visa, Chamber of Commerce, Symantec and Visa. In addition, it is suspected that for every attack suspected, another 100 attacks go unnoticed. To maintain security, Alexander suggested the government switch to cloud-based computer systems.