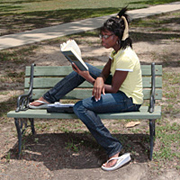 New York Received Funding to Expand Cyber Crime Facility
Thursday, May, 31, 2018 04:29PM
When earning a cyber crime degree or online cyber crime degree, students may picture their future in a state-of-the-art laboratory solving crimes with algorithms. New York City's law enforcement will soon get one of those as the city announced funding of $4.2 million from the City Council on August 14, which will expand the Manhattan district attorney's High Technology Analysis Unit.
New additions will be located within the district attorney's office current cyber crime lab. The money will go toward building a bigger and more powerful lab that will staff about 50 employees. Computer forensic staff members, specialized prosecutors, analysts and investigators will all be located within the office.
Officials from New York's City Council estimate the facility will be completed by the end of 2013 and will aid in the expansion of the Manhattan Cybercrime and Identity Theft Bureau. In order to fight sophisticated cyber criminals, the state is trying to advance every tool they have. Currently, the bureau takes care of forensic analysis of cellphones, computers and other electronic devices.
"Our office, in order to do its job, needs to stay ahead of the curve," Manhattan district attorney, Cyrus R. Vance Jr. said at a news conference August 14. "Things are happening at internet speed. As we figure out how to combat individuals who are utilizing this type of relatively unsophisticated but nonetheless tricky and effective trickery, they're moving onto something else."
After the facility is up and running, analysts will have a better opportunity to search through personal phones quickly, which is important because prosecutors have just six working days to indict a criminal or release them. Manhattan goes through about 200 to 300 identity theft cases every month, and the number of computers analyzed spiked by 195 percent from 2010 to 2011.