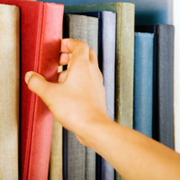 Campus-based and online colleges making criminal justice degrees more accessible
Sunday, Nov, 11, 2018 01:56PM
Emerging technology has given criminal justice professionals new realms to which they must pay attention. As a result, many campus-based and online schools are tailoring their offerings in this field in an effort to cater to the growing need for law enforcement officials whose skills are up-to-date.

For instance, a New York-based university recently partnered with an area community college to give students the option to earn a bachelors degree in criminal justice from a traditional two-year school, The Record reports.

Because the state mandates that community colleges cannot offer four-year degrees, the university stepped in to make its program available on the smaller school's campus. Although degree seekers will be required to take at least one course at the university, most of the required classes will be available at the community college.

Similar courses of study could help budding probation officers and correctional treatment specialists put their careers on the fast track, as the Bureau of Labor Statistics reports that most of these positions require a bachelors degree at minimum.

The demand for these professionals is expected to increase much faster than the average over the next eight years.