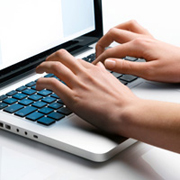 Montana University May Offer Law Enforcement Credit
Friday, Mar, 13, 2020 05:39PM
The college of technology at a Montana university recently OK'd a program that would offer future police officers the chance to earn up to 18 college credits upon graduating from the state's law enforcement academy, the Missoulian reported. The program would be beneficial to students earning a criminal justice degree or online criminal justice degree.
"Law enforcement has evolved in 30 years,"Jim Burfeind, co-char of the university's sociology department, told the newspaper. "It's more complex. It's less of a vocation and more of a profession."
The program won't be required, but Burfeind said officers who learn problem-solving, interpersonal and communication skills will be able to perform better. In earning a degree, they also would get to hone their analytical and writing skills.
Veterans also likely would be enticed to pursue law enforcement careers through the program, as many have not received a college education while completing their service. Five years ago about 20 percent of the students in the academy were veterans, and today that number is between 40 and 50 percent, Kevin Olson, administrator of Montana's academy, told the Missoulian.