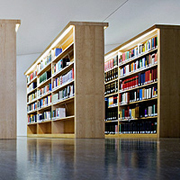 Florida University to Hold Gang Course
Monday, Mar, 23, 2020 04:16PM
With about 1.4 million members of criminally active gangs in the United States, students earning a criminal justice degree or online criminal justice degree learn the ins and outs of street gangs, such as how to cut down on crime and ways to prevent people from joining them.
Students at a Florida university will get a chance to learn about gangs more in-depth in a four-day course presented through the institution's Institute for Excellence in Criminal Justice Administration. Criminal Gangs in the United States will feature lessons from Sergio Sanz, a retired supervisory special FBI agent.
Each day will be devoted to one of three principal groups of gangs as classified by the U.S. Department of Justice: street gangs, prison gangs and outlaw motorcycle club gangs. The fourth day will focus on the five most active gangs in Florida.
The DOJ says a gang is defined by an association of three or more individuals whose members collectively identify themselves by adopting a group identity that they use to intimidate - made known by a number of identifiers, such as symbols, tattoos, street names, clothing colors and graffiti.