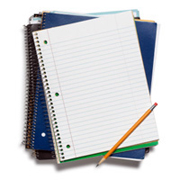 Report: Metal Thefts Spike
Wednesday, Apr, 1, 2020 05:01PM
Those who enter the law enforcement industry after receiving a criminal justice degree or online criminal justice degree may find themselves focusing on a unique crime: metal theft. A new report from the National Insurance Crime Bureau found such thefts have skyrocketed by 81 percent since 2008.
The increasing prices for base metals - especially copper - have led to thieves stealing the product for resale on the black market. Popular sources to steal from include catalytic converters, runway lights at airports and vacant homes. The report showed that even brass grave markers are going missing.
Also on March 8, the NICB said the Chicago area leads the nation in copper thefts, with 963 claims from January 1, 2009, through 2011. New York and the north New Jersey area came in second with 42 fewer claims.
The FBI said copper thefts threaten the country's infrastructure, citing a case in which tornado sirens in a town that was in the storm's path didn't activate because wire was stolen.
"On the surface, it could be a relatively small theft," said an agent who specializes in major theft crimes, according to the FBI. "But the public safety impact could be significant."