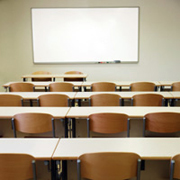 Texas Report Shows Criminal Justice Worries
Sunday, Apr, 5, 2020 03:54PM
More than 100 youths surveyed at Texas' largest juvenile correctional institution said their top worry in the facility is attacks from the other juveniles. The Texas Criminal Justice Coalition report highlights what many who receive a criminal justice degree or online criminal justice degree will encounter post-college.
The children and teens at Giddings State School were surveyed in January about living conditions, services and treatment. Eighty-nine percent of the youths said they felt OK, kind of safe or very safe, and 2 percent said they felt very unsafe. Eighty-five percent of them said they had been involved in a physical fight, and 70 percent said gangs had much influence on the facility.
In 2007, the Texas juvenile system underwent a major overhaul in light of reports of severe sexual and physical assault scandals. Since then, juveniles are kept at facilities closer to their home and only felony offenders younger than 18 are sent to facilities. The state legislature voted in 2011 to merge the Texas Youth Commission and the Texas Juvenile Probation Commission to form the Texas Juvenile Justice Department, according to the Texas Tribune.
"Giddings is very much a facility in transition right now," Benet Magnuson, juvenile justice analyst, told the newspaper, "and where it ends up in a few months could be very different from where it is now."