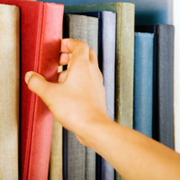 Campus-based and online schools collaborate to improve homeland security education
Wednesday, Dec, 12, 2018 10:09PM
Recent threats to the nation's well-being have inspired many individuals to enroll in classroom-based or online college degree programs in homeland security. As a result, several institutions have increased their offerings in this field.

However, as this industry becomes more popular, many academic professionals are concerned that there will not be enough highly trained professors to ensure that degree seekers are receiving a quality education in this sector. Consequently, a group of experts from campus-based and online colleges that offer homeland security degree programs are meeting to discuss new approaches to teaching this subject.

The Center for Homeland Defense and Security's (CHDS) faculty development workshop is intended to help institutions of higher learning expand their offerings in this field. Attendees are learning how to develop and teach various topics, including comparative homeland security, technology in homeland security, interdisciplinary approaches to homeland security and homeland security leadership.

This event is one of several recent attempts to improve educational options in this sector, as the CHDS hosted an Undergraduate Model Curriculum Development Conference last year.