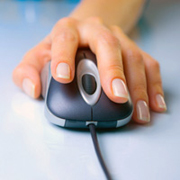 National Security Jobs on the Rise
Monday, Nov, 11, 2019 02:52PM
Recent military base closures mean many of the country's national security jobs are relocating. Students who plan to earn a homeland security degree may want to set their sights on Maryland's Aberdeen Proving Ground U.S. Army base, which gained about 8,000 military jobs from the closed facilities, according to Metro Business Media.
The added military jobs there mean more national security and homeland security personnel are needed in the fast-growing market. ManTech International Corporation, a national security and information technology company, recently announced that it will expand its presence in the area, adding about 300 to 500 technology jobs, MBM reported.
"We go where our customers go, and the growth of the Army and domestic agencies in Maryland means that we will be able to offer more high-quality jobs in this state," ManTech chairman of the board, CEO and co-founder George J. Pedersen said in a statement. "The Aberdeen Proving Ground is scheduled to get more work and to increase its work force over the next several years, and we plan to grow with it."
In recent years, the federal government has added nearly 200,000 employees in almost every occupational field, according to a report from Partnership for Public Service.