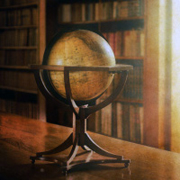 Online colleges increase offerings in homeland security
Sunday, Dec, 2, 2018 09:57PM
Recent disasters, such as the BP oil spill and the attempted bombing in New York City, have exposed the need for more homeland security professionals. Consequently, many campus-based and online schools are answering this demand by creating degree programs that can prepare students to enter this fast-growing field.

For instance, an online college recently announced the launch of an web-based masters program in homeland security and emergency management. This course of study, which is intended for individuals who already hold a bachelors degree in any field, aims to serve professionals who wish to make a career of preserving the nation's security.

Students who complete this or similar graduate programs may be prepared to take on managerial positions in federal, state or local governments. They may work in fields such as emergency preparedness and response, border and transportation security, homeland defense or hazard mitigation.

According to the Bureau of Labor Statistics, approximately 171,000 individuals who were working for the federal government in 2008 held homeland security positions. Over the next eight years, this career path is expected to grow greatly.