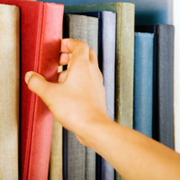 Demand for security professionals increases value of homeland security degree
Monday, Sep, 2, 2019 04:32PM
According to the U.S. Bureau of Labor Statistics, Homeland Security works to prevent terrorist attacks within the U.S., reduce vulnerability to terrorism and minimize the damage from potential attacks and natural disasters. Those who wish to launch careers in this field may benefit from enrolling in a homeland security degree program.
In fact, Fox News reports that demand for trained professionals in this field continues to grow. These individuals can utilize their skills within positions at airports operating hi-tech bio detection scans or as local police. Furthermore, many business are investing in homeland security efforts to combat internet security issues, according to the media outlet.
Aaron Cohen, a former member of Israeli Special Forces who runs a firm called IMS Security, told the news source that many Americans have a heightened awareness as a result of the events that occurred on September 11, 2001.
The U.S. Department of Homeland Security is one of the world's largest counterterrorism organization, as it comprised 40 percent of global homeland security funding in 2010.