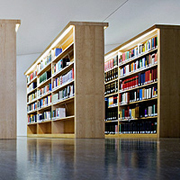 New York college offers online health information administration, homeland security degree
Wednesday, Jul, 31, 2019 02:43PM
Officials from a New York-based college recently announced that they will offer two new college programs online, including bachelor's-level courses in homeland security and health information administration.
Academic officials said they decided to launch an online homeland security degree program after events, such as September 11, the earthquake in Japan and the BP oil spill, rejuvenated interest in learning the skills to manage similar crises. These web-based classes will prepare students to deal with various types of disasters on local and national levels.
According to the Bureau of Labor Statistics (BLS), jobs in the federal government, including those in homeland security, are expected to grow by about 10 percent through 2018.
The online bachelor's degree program in health information administration was created to give students the knowledge they will need to hold management positions and participate in the fast-growing industry of electronic health records.
Many careers in this industry will see future growth, the BLS reports. For example, medical records and health information technicians should see a 20 percent increase in job opportunities through 2018.