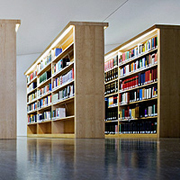 College Gets Approval To Launch Online Criminal Justice Degree Program
Thursday, Jun, 27, 2019 03:12PM
A Georgia college recently announced that it will offer its first web-based programs, including a criminal justice degree online.
The school revealed that it has received approval from the Georgia Board of Regents to launch distance learning classes for students who are pursuing criminal justice degrees, both at the bachelor's and master's levels.
In addition, they will add an online bachelor's degree in office administration and technology. The programs are slated to start in the fall of 2011.
According to college officials, job opportunities in the law enforcement industry have increased in recent years, specifically in homeland security, private security and loss prevention fields. The school added the online criminal justice degree program in an effort to attract students who can't attend campus-based classes.
Individuals who are interested in private security jobs may be better suited to pursue a cybercrime degree, which is offered by many college programs online.
The office administration and technology degree will be designed to prepare scholars for careers in business and industrial settings, including public institutions and government agencies.
An informational technology degree and public administration degree are similar credentials that can help equip students with the skills needed for office-based positions.