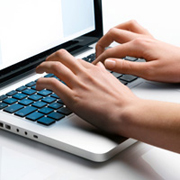 College adds degrees that are designed for aspiring crime stoppers
Sunday, Mar, 24, 2019 05:20PM
A for-profit institute of higher education has launched a new branch that offers degree programs in criminal justice and security. The college provides online and campus-based courses.

The new degrees are designed to enhance the administrative skills that are necessary to succeed in the criminal justice and security sectors. The professors who are slated to teach the courses have experience in leadership roles, such as police chief, warden, district attorney, security executive and sheriff.

The dean of the program said that a well-educated workforce has become an urgent national priority. He added that qualified professionals can influence how information is shared across agencies, as well as ensure the safety of citizens and their assets.

The Bureau of Labor Statistics (BLS) reports that many state and local law enforcement agencies will pay all or part of tuition for officers to work toward degrees, which can lead to higher salaries. Most federal agencies require that candidates have a bachelor's degree or sufficient work experience in a related field.

Individuals who are interested in leadership positions in this industry may want to consider pursuing a public administration degree. Those who wish to protect people from identity theft and hacking may aim for a cyber crime justice degree online.