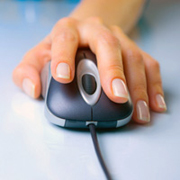 College to Offer New Criminal Justice Degree
Thursday, Dec, 5, 2019 02:28PM
A Philadelphia institution is providing a new option for students interested in pursuing a criminal justice degree. The school's associate degree program in the legal studies department will allow students to focus on a career path, such as law enforcement, corrections, criminal investigation, private security and juvenile justice.
The mean annual wage for workers in the criminal justice and law enforcement fields is $65,590, according to the U.S. Bureau of Labor Statistics. The industry is expected to see an 11 percent increase in job opportunities by 2016, it added.
As the U.S. population rises, jobs in criminal justice will be a source of employment growth, and as the industry grows, more employers are looking for candidates with college degrees, the school said. And as the technology and methods used to fight crime change, so does the proper education and training of students.
"[Our] program delivers real-world, practical skills," a legal studies faculty member said. "All members of our faculty are experts in their fields. There are different avenues that a criminal justice professional can take to apply the knowledge they learned in the classroom."