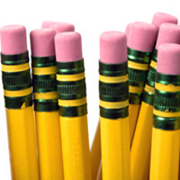 Criminal Justice Department Improves With Grant
Wednesday, May, 30, 2018 03:54PM
In order to help enhance forensic science and criminal evidence processing, the U.S. Department of Justice announced on August 9 that West Virginia would receive close to $1 million in federal funding. Students from the state interested in earning a criminal justice degree or online criminal justice degree can benefit from the improvements planned for the state.
The West Virginia State Police will receive $363,585 and the West Virginia Division of Justice and Community Services will be awarded the rest of the grant money. The grant money will be used to build up the West Virginia State Police laboratory and reduce the number of DNA forensic case backlogs. By doing so, the department will be better equipped to use the full potential of DNA technology. The abilities of the police force will be more cost efficient, and the process of turning around DNA information will be quicker.
"The forensics grants are crucial, particularly since West Virginia has been a leader in working with forensics, including DNA analysis, with groundbreaking programs at many of our universities and at federal facilities in Clarksburg," U.S. Senator Jay Rockefeller, Chairman of the Senate Committee on Commerce, Science, and Transportation said. "As more forensics facilities grow and expand throughout the country, it is absolutely critical that we make sure their tests are not based on flawed evidence."

The grant money given to the Division of Justice and Community Services is split among three grants - $320,000 from the FY 2012 Title II Formula Grants Program, $200,000 from the National Criminal History Improvement Program and $63,517 from the FY 2012 Paul Coverdell Forensic Science Improvement Grants Program.
These funds will help speed up criminal investigations and improve conviction rates. The state also plans to implement a delinquency program and several intervention programs to improve the lives of those affected by drug and alcohol abuse.
At the end of July, the U.S. Department of Justice awarded the city of Niagara Falls and Niagara County with the Edward Byrne Memorial Justice Assistance program, which included a grant for more than $50,000. This grant was given to improve gang crime in the area and hire personnel to prevent criminal activity in the area.