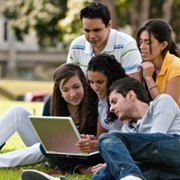 Criminal Justice Group Aims to Boost Information Sharing
Thursday, Mar, 12, 2020 05:55PM
The Criminal Justice Coordinating Council recently announced a partnership with Enlightened Inc. to increase information sharing and collaboration among Washington, D.C., agencies.
The cyber security, system integration and management consulting firm has worked with CJCC since 2005, but the recent announcement was made as part of the organization's commitment to provide updated, more efficient and user-friendly data sharing. The improvements will be made to the JUSTIS central hub, where federal and local law enforcement agencies share data. Students earning a criminal justice degree or computer science degree may find themselves working in similar partnerships upon graduation.
"CJCC provides a vital service to the public safety community here in the District, and we look forward to further developing the JUSTIS system to support this mission," said Andre Rogers, Enlightened vice president. "We are proud that CJCC has continued to entrust Enlightened with its reputation and this award is a testament to our firm and the dedication of our staff."
The mission of CJCC is to identify, develop and implement best practices and innovative solutions to ensure public safety.