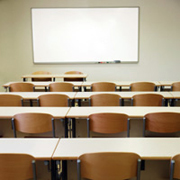 Criminologists Team Up with St. Louis Police
Sunday, Jan, 26, 2020 05:29PM
Crime in St. Louis has been dropping in recent years, but the St. Louis Police Department doesn't exactly know which of its measures have been most effective. To pinpoint effective strategies, the department is teaming up with criminologists from one of the city's universities.
Similar partnerships could present a unique way for students to apply their criminal justice degree or online criminal justice degree in the real world. In January, a researcher from the university will spend 20 hours a week embedded at police headquarters to examine ways in which the department fights crime.
Criminologist Richard Rosenfeld said the goal is not to tell the department what to do - they are going to seek ways it could enhance strategies that already are in place.
"We'll be asking questions such as, 'Is it more effective in reducing burglaries than drug sales? Is moving into an area and making arrests the best way to respond or is just police presence, being very visible and refraining from making a lot of arrests a better way to go?'" he said.