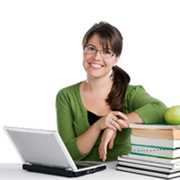 DNA Advances Lead to Cold Case Arrest
Sunday, Mar, 1, 2020 06:07PM
Since 1985, DNA testing has been widely used in criminal investigations, but technology updates over the years have drastically changed its success, and it now is the most reliable physical evidence at a crime scene, according to a 2009 Time magazine article.
The testing of genetic material is a staple in the industry, and those who have earned a criminal justice degree or online criminal justice degree are likely to encounter situations in which it would be a helpful tool.
The increased reliability recently led Pennsylvania investigators to make an arrest in the 1979 strangulation death of a 23-year-old woman. The arrest of Gregory Scott Hopkins - who was about the same age at the time - was announced January 30 by Pennsylvania State Police and the Beaver County District Attorney's Office.
Investigators identified Hopkins as a suspect shortly after the murder, but items at the crime scene sent for testing weren't enough for the Monaca Borough Police Department to make an arrest.
In 2010, investigators re-tested evidence gathered from the crime scene, and it was found earlier this month that a sample taken from Hopkins matched evidence.
"The purpose of resubmitting these items was to have the evidence examined using methods and technology that were not available to investigators in 1979," State Police Commissioner Frank Noonan said. "We are extremely pleased that justice is finally being served for Catherine. It shows the tenacity of the investigators involved and the staff at the State Police Crime Laboratory.
Not only does DNA testing aid in closing criminal cases, it also has led to the exoneration of suspects previously accused of committing crimes. According to the Innocence Project, there have been 289 post-conviction DNA exonerations in 35 states and Washington, D.C. Seventeen of those cases involved individuals who been sentenced to death before the exonerations, and the average sentence served by those proven innocent is 13 years. About 70 percent of these cases involved minorities, and in nearly 40 percent of the investigations, the actual perpetrator was identified by DNA testing.
"The common themes that run through these cases - from global problems like poverty and racial issues to criminal justice issues like eyewitness misidentification, invalid or improper forensic science, overzealous police and prosecutors and inept defense counsel - cannot be ignored and continue to plague our criminal justice system," the organization said.