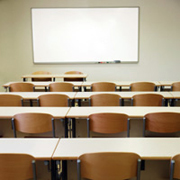 Earning an online degree can lead to a successful career in many different fields
Thursday, Aug, 1, 2019 02:54PM
Students decide to take online classes for many reasons. Some prefer the flexible schedule of web-based classes, while others think that they can get an education that is similar to or better than campus-based programs. A majority of academic officials share this belief and feel that college programs online can give students an excellent education.
According to the 2010 Sloan Survey of Online Learning, over 75 percent of school leaders said that online education is as good or better than face-to-face learning. This reflects an increase from 2003, when only 57 percent of officials gave the same response.
Many students who graduate from college programs online have extremely successful careers. For example, Latoya Lane, who earned a doctorate degree in public safety from a web-based institution, was recently appointed the director of re-entry for the Florida Department of Corrections, according to school officials.
In this position, Lane will oversee the process of inmates integrating back into their communities. This will include monitoring over 100,000 inmates and 114,000 people on probation.
Lane also instructs students who are earning an online criminal justice degree at a distance learning institution.