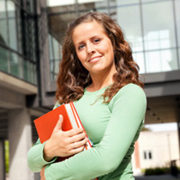 Experts Urge New Evidence Law
Wednesday, Nov, 27, 2019 04:30PM
As the number of former inmates in U.S. jails who have been exonerated for crimes they didn't commit continues to grow, many officials are calling for changes to evidence laws. If amended, the laws could affect students earning a criminal justice degree as they enter the professional world.
There have been 273 post-conviction DNA exonerations in the United States since 1989, according to the Innocence Project. Since 1994, DNA tests have proved 44 Texas inmates were wrongly jailed, according to the Innocence Project of Texas.
Officials are urging lawmakers to change a 1963 U.S. Supreme Court decision Brady v. Maryland, which requires prosecutors to provide defendants with exculpatory evidence that would prove their innocence. But Texas law doesn't define exculpatory, the New York Times said.
The state's Timothy Cold Advisory Panel is urging the changes. It's named after Timothy Cole, the first Texan to be posthumously exonerated of a crime with DNA testing. The recent push has been spurred in part by the trial of Michael Morton, who was found not guilty of his wife's murder after 25 years in prison.