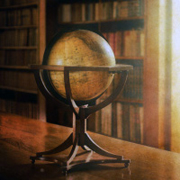 GED Holders Moving on Towards Higher Education
Saturday, Oct, 26, 2019 02:16PM
Some students must overcome challenges in their educational career starting in high school, which can make the transition to college more difficult. According to the Dalton Daily Citizen, some high school systems in Georgia are offering past students the opportunity to receive their GED and continue onto degree programs, which may have seemed impossible in the past.

This initiative, called Endless Opportunities, aims to reach out to those who wish to better their careers, but have had some extraordinary circumstances preventing them from finishing high school. So far, the program has seen positive results.

For example, a student who had to leave school due to a pregnancy in 2008 has now gotten her GED and is currently working towards a criminal justice degree online through an accredited university based in Louisiana. Students say that without Endless Opportunities, many would remain at their current jobs and not earn a better degree.

Many colleges throughout the country cater to those who wish to earn their associate's or bachelor's degree after completing their GED. An institution in Portland, Oregon, offers college programs online that include criminal justice, which can be achieved by those who have passed their GED first and wish to improve their future careers.