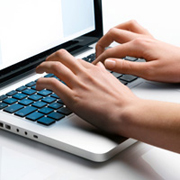 Georgia Governor Cracks Down on Crime
Thursday, Jan, 9, 2020 06:01PM
Students earning a criminal justice degree may encounter a new job environment upon graduation, as Georgia may overhaul its system.
When the Georgia General Assembly gathers for its next session, it will debate a criminal justice reform package proposed by Governor Nathan Deal. Many of the changes would affect drug sentencing in a state that already incarcerates one of the highest percentage of its citizens in the country.
"Clearly the governor is putting a lot of emphasis on this effort," Georgia Representative Mary Margaret Oliver, Democrat, told Juvenile Justice Information Exchange. "But I think we will get through this session before we evaluate any of the other recommendations, including juvenile justice."
In 2010, there were 5.4 murders per 100,000 Georgia residents, as well as 21.2 rapes and 125.2 robberies, according to the state. There were 3,939 crimes per 100,000 residents last year, down from 3,968 in 2009.