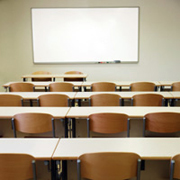 Grand Jury: County Needs 'Restorative Justice'
Thursday, Apr, 26, 2018 04:54PM
A focus on reconciliation over punitive retribution has failed to deter crime in Marin County, California, according to a new report, "Restorative Justice: Its Time Has Come in Marin County."
The Marin County Civil Grand Jury urged the use of "restorative justice," which is in use in New Zealand, Brazil, Vermont and some other California cities. The move would change the way those with a criminal justice degree or online criminal justice degree work in the county. It also would save taxpayers money, reduce recidivism and ease the burden on courts, the 19-member grand jury opined.
"Expansion of restorative justice in Marin County - by schools, the adult and youth criminal justice systems, and neighborhoods and communities - must be undertaken," the grand jury said. "Proponents assert that this approach provides satisfaction to the victim as well as to the community affected by the crime and prepares the offender for a crime-free future in ways the traditional punitive justice system does not."
Restorative justice calls for offenders to meet with community facilitators and sometimes their victims to discuss the impact of their actions and negotiate how to make amends, whether with community service, restitution or therapy. If the offender meets the expectations, they could avoid prosecution.
According to the Marin Independent Journal, some restorative justice programs are already in use in the county and are spurring good results. For instance, the county utilizes peer-to-peer courts, Marin County Youth Court, the Victim Offender Reconciliation Program and adult drug court. However, the grand jury said more practices need to be employed in more county institutions, such as the board of supervisors, district attorney's office and schools.
Vermont said its restorative justice program holds offenders accountable; increases communication, improves problem solving and promotes new ways to deal with conflict; and advances "neighborliness" and contributes to a stronger sense of community.
"It shows that we can involve community volunteers, lay people, in processing a large percentage of our low-level crimes rather than dealing with them more formally either in government supervised probation or the even more expensive option in court," said Gale Burford, a University of Vermont social work professor and author of a 2007 study funded by the Justice Department, according to The Associated Press.
The study found that from 1998 to 2005, offenders in a reparative justice system were 23 percent less likely to commit another crime while on probation. They also were 12 percent less likely to commit another crime after the probation period.