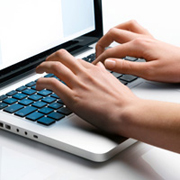 Holder: New Orleans Criminal Justice System 'in distress'
Saturday, Mar, 31, 2018 04:37PM
One of the country's most unique cities is also one of the most troubled. Nearly seven years have gone by since Hurricane Katrina wreaked havoc on New Orleans, and while the city's infrastructure is slowly being rebuilt, its criminal justice system is "a system in distress," U.S. Attorney General Eric Holder recently said in Little Rock, Louisiana.

The New Orleans Police Department and its district attorney's office has faced much scrutiny in recent years and are undergoing investigations of misconduct. For example, several former and current police officers were recently convicted in the Danziger Bridge shootings, in which two unarmed civilians were gunned down by officers as they walked on a bridge to evacuate the city during Katrina.

While the criminal justice system may be flawed, Holder said he is optimistic it will be improved. Those with a criminal justice degree or online criminal justice degree may be called in to perform more investigations and help reform the system.

"It is not a system, quite frankly, that is in as good as shape as it should be, but I think it will be better," Holder told CBS affiliate WWL. "It will not become well immediately, but I think over time, with the continued focus that this Justice Department and this mayor are pledged to do, that over time the system will reflect the wonderfulness of that city."

Holder was in Little Rock to discuss New Orleans' so-called Brady violations, which involve the failure to disclose evidence concerning a material witness that is favorable to the defense. Favorable evidence exculpates the accused as well as impeaches the credibility of a government witness. The withholding deprives the defendant of a fair trial, which is a constitutional right.

A year ago, the U.S. Supreme Court overturned the conviction of a man who was in prison for 18 years, including 14 on death row. A colleague of Harry Connick Sr., the city's district attorney, reportedly hid bloodwork that fingered another suspect in the murder of a hotel executive.

However, a Supreme Court decision delivered by Clarence Thomas shielded Connick's office from being held liable for the mistakes of his prosecutors. However, Justice Ruth Bader Ginsburg emphasized her disagreement with the ruling, saying the high court was protecting the city and its prosecutors from "flagrant" misconduct that almost cost the man his life, as he was scheduled to be executed within weeks of learning of the bloodwork sample.